ARCHITECTS Holy Hell


By Peter Atkinson, Contributor
Monday, November 26, 2018 @ 6:24 AM


| | | |
| --- | --- | --- |
| | | |
ARCHITECTS
Holy Hell
Epitaph Records




The specter of death/fate hangs heavy over the eighth album from England's ARCHITECTS, as one might expect given that it is the band's first release since founding guitarist/main songwriter Tom Searle passed away two years ago at age 28 after losing a battle with skin cancer.

On the one hand, Holy Hell is mournful and reflective, as on "Mortal After All", on the other it's confrontational and cathartic, as on the defiant opening track "Death Is Not Defeat". Somewhere in the middle are tracks like "Damnation" or "Doomsday", which manage to mine hope from the depths of despair. All in all, it can make for a gut-wrenching listen.

Making it even more so is the fact that Searle's twin brother Dan, the band's drummer, wrote the unflinching lyrics. So Holy Hell is as much a eulogy as anything else. But it is always brave and honest, brutally so at times, especially when accentuated by frontman Sam Carter's impassioned, emphatic wail.

Joining in on guitar here is Josh Middleton of SYLOSIS. As a friend of the band's who had been playing shows with ARCHITECTS following Searle's death, he'd obviously earned a measure of trust, as he not only produced the album with Dan Searle, but shared in the bulk of the songwriting with him. And he fits right in on Holy Hell, which sounds quite typical of the band – at least from a musical standpoint.

Though the album has a pronounced anthemic feel, as it abounds with resounding riffs and resonant, soaring choruses, the heaving metalcore intensity and djenty oomph of old remain – buoyed, no doubt, by the studio assistance of ex-PERIPHERY bassist Adam "Nolly" Getgood. The mix here is absolutely thunderous, making Holy Hell as heavy as its overarching mood.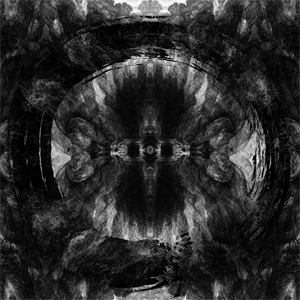 The ample, but effectively employed, electronic splashes and keyboard orchestration lend some welcome contrast, cutting through the massive wall of guitar, surging rhythms and Carter's near constant holler, especially on the title track. With a sound as dense as it is on Holy Hell, these accents create a bit of space and air in what otherwise might have seemed oppressive without them – and they aren't so overused as to become an annoyance.
Even so, Holy Hell is an emotionally exhausting effort. The quintet pours its soul out here, and the combination of the lyrical weight – where coping with pain is the prevailing theme – and the music's jarring tenacity can leave one feeling rather spent when the album is over. But there's no doubting the genuineness of the band's grief.
ARCHITECTS was an act on the rise prior to Tom Searle's death, and interest only seems to have grown in the aftermath, especially at home in the U.K. where it now fills arenas. Holy Hell is an arena-sized album to be sure, and manages to somehow sound triumphant in spite of the tremendous sense of loss that went into it. "Emo" gets a rightfully bad name for so often being contrived and overblown, but this is as gritty and real as it gets.
4.5 Out Of 5.0




Please log in to view RANTS

If you don't have a username, click here to create an account!