THE END MACHINE The End Machine


By Geoff Ketler, Cleveland Contributor
Thursday, May 30, 2019 @ 1:41 PM


| | | |
| --- | --- | --- |
| | | |
THE END MACHINE
The End Machine
Frontiers Music Srl




Out now via Frontiers Music is the debut album of THE END MACHINE - yet another side-project from the everlasting George Lynch. He must have a quota of 3 new side projects a year or more. Seriously though…KXM, LYNCH/PILSON, SOULS OF WE, SWEET & LYNCH and then some, where does he find the time? Eventually we will be talking about a side project of a side project of a side project. What really made my radar go off on this one was the lineup – a mix of members that boasts 75% of the classic lineups of both DOKKEN and LYNCH MOB. We can speculate on Don Dokken's heightened ego or inability to sing live anymore, but with Don removed from the DOKKEN equation we are left with a world class guitarist in George Lynch, a premier bassist and vocalist with Jeff Pilson and the always reliable "Wild" Mick Brown on drums. Now sub in Robert Mason, formerly of LYNCH MOB and currently with WARRANT for the more or less defunct Don Dokken and you have the makings of a triumphant return to 80's glam glory days with talent for days and experience galore.

Straight away, the very first track "Leap Of Faith" sets the tone for the rest of the album. Songwriting is on par with the last few Lynch records, but what sets it apart is the superb vocal performances, both lead and backing harmonies as well as the bass-heavy mix that puts Jeff Pilson's skillset on a pedestal for your listening pleasure. Robert Mason's voice cuts through the guitar with ease. Look, I really don't want to continue to beat up on the old guard, but Robert can do the things that Don Dokken and Oni Logan used to do without sacrificing an octave and with much more sustain. There are several filler tracks that really slow down the record as a whole, but rising from the ashes of several lumbering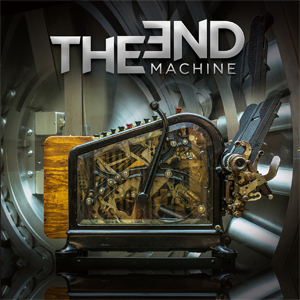 ballads and bluesy, meandering tracks is the song "Ride It" - in my opinion, the savior of this record. Although "Leap Of Faith", "Alive Today" and "Hold Me Down" are solid rock numbers, "Ride It" speeds the tempo up and George is finally unleashed, much in the vane of "Tooth & Nail". This was what I had been waiting for. An aggressive beast of a song that will "wow" the listener.
When it comes down to it, this is likely another Lynch side project that will quickly be whisked away after only one album and a quick jaunt of west coast dates, but who knows? Could this be the one "side project" that will grow legs and continue to produce albums and tours? All of the members are proven musicians, songwriters and road warriors, but will Robert's schedule with WARRANT or Jeff's obligations with FOREIGNER allow for it? Only time will tell and George Lynch will likely collaborate with another thirteen musicians before we have an answer. With a few solid tracks, one knockout punch and some fluff, I feel like I was expecting more from this lineup, but it is only because I hold these musicians to a higher standard. Truthfully, I was looking for a follow-up to the self-titled 1992 LYNCH MOB album and that is likely unfair. In my dreams it's still the same, I guess.
3.0 Out Of 5.0




Please log in to view RANTS

If you don't have a username, click here to create an account!