VELVET VIPER Nothing Compares To Metal

By Daniel Höhr, European Correspondent
Monday, August 14, 2023 @ 10:29 AM

| | | |
| --- | --- | --- |
| | | |
VELVET VIPER
Nothing Compares To Metal
Massacre Records




2018 saw the spectacular rebirth of VELVET VIPER, a band that continued the artistic and musical concept of ZED YAGO, the brainchild of singer Jutta Weinhold, who fronted the band from its formation in 1986 to 1990. After that, Jutta Weinhold went to to form VELVET VIPER. After four albums, the band folded in 1990 and Jutta embarked on a solo career. She worked on several projects, including the book The Flying Dutchman's Daughter: The Quest For The Lost Fantasy, published in 2011. What most of Jutta's work has in common is that it is inspired by the works of Richard Wagner, mythology, classical literature and history. All this is pretty much alive in the reborn version of VELVET VIPER. The four-piece have now released their fourth studio album and I don't think I have come across any sentence that bears more truth than its title, which is, needless to say, the creed of all of us metalheads.

Four albums in just five years is an incredible output and the quality is certainly on par with the quantity. Nothing Compares To Metal combines the band's stellar songwriting qualities with a refreshingly modern, heavy, direct, and bone-dry production sound. The opening title track has everything you expect from a classic metal track - riffiness, drive, groove, incredible drumming, and Jutta's signature anthemic vocal lines. And what a voice she has! At almost 76, she sounds still amazing and powerful. On each of the nine regular tracks and the two bonus tracks Jutta Weinhold shows an impressive vocal range and sings with awe-inspiring expression. There is no doubt that she is still one of the best female metal vocalists around.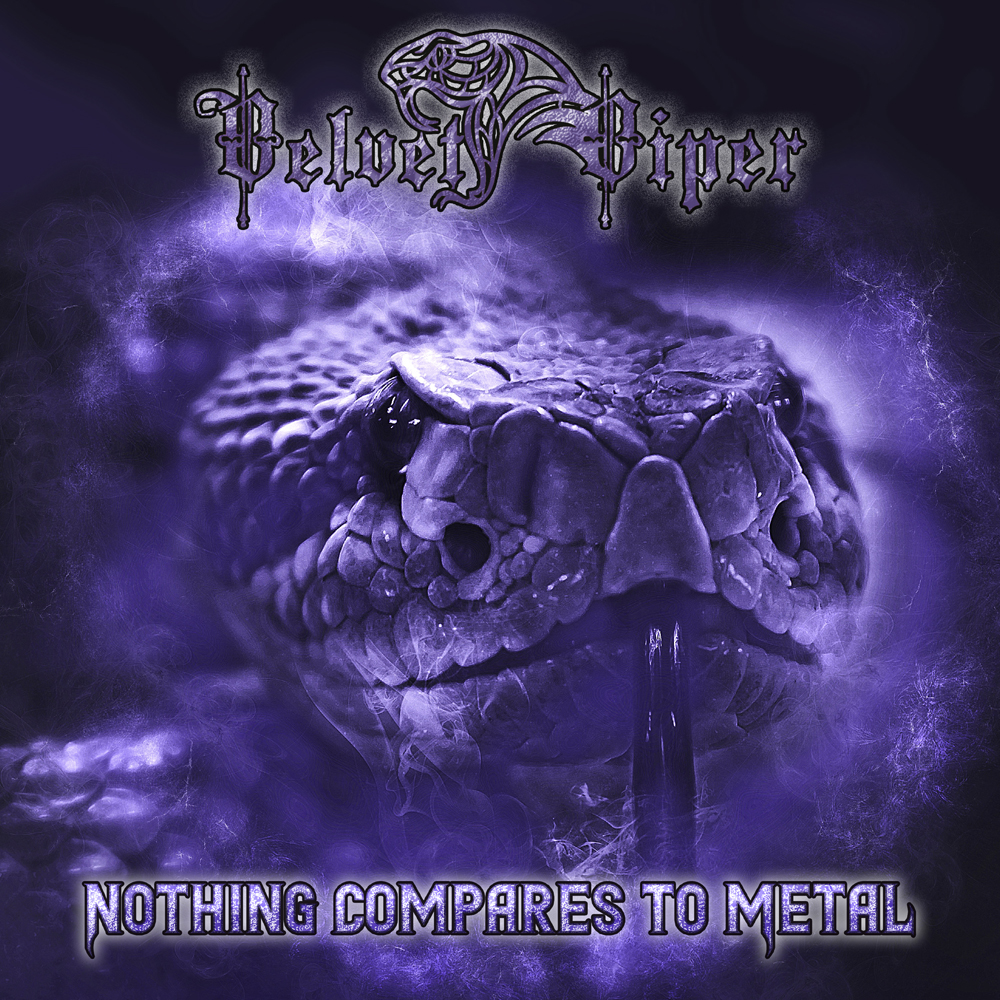 Above all, on Nothing Compares To Metal you can hear a fine band at work. Together with Jutta Weinhold, Holger Marx on guitars, Micha Fromm on drums and Johannes Horas Mollers on bass form a formidable group of musicians that really gel.
The tracks on the album are rather epic, which is part and parcel of VELVET VIPER's artistic idea. No track is under five minutes, so there is sufficient time for the ideas to develop, for example "The 4th Part", which is almost eight minutes long.
The music on this album is designed to be performed live. Check out the driving "Invisible Danger", the stomping "Urd WardandeSkula" (whatever that means...) or the heavy "Speak Truth To Power". The catchy "Heroic Heart" is also one of the highlights on this album I find myself going back to over and over again. The second bonus track "Es kommt die Zeit" is a real novelty for VELVET VIPER as is it completely in German. This balladesque and atmospheric song is the best possible closing track for this marvelous album, which thoroughly deserves each of the five points.
5.0 Out Of 5.0