BABYLON A.D. Live Lightning


By Ruben Mosqueda, Contributor
Wednesday, March 1, 2023 @ 10:11 AM


| | | |
| --- | --- | --- |
| | | |
BABYLON A.D.
Live Lightning
Perris Records 2023




When you think of the Bay Area you think of 'light' rockers like JOURNEY or thrash metal like EXODUS, TESTAMENT and DEATH ANGEL, but in the late 80s a melodic hard rock act landed on my radar, the band is BABYLON A.D. I became aware of the band through their music video for "Bang Go The Bells" on MTV. The song became a staple on affiliate rock stations like Z-Rock and it was also on regular rotation on the mighty KNAC. BABYLON A.D. released their 1989 self-titled debut album on one of the most 'soft rockin' labels, Arista! They followed their first single with the equally potent "Hammer Swings Down". Just about as quickly as the band appeared they disappeared. They went on to release their sophomore album titled Nothing Sacred in 1992. Two things worked against the band: the shift in the musical scene and the lack of label support. Remember the 'soft rockin' label' part from earlier?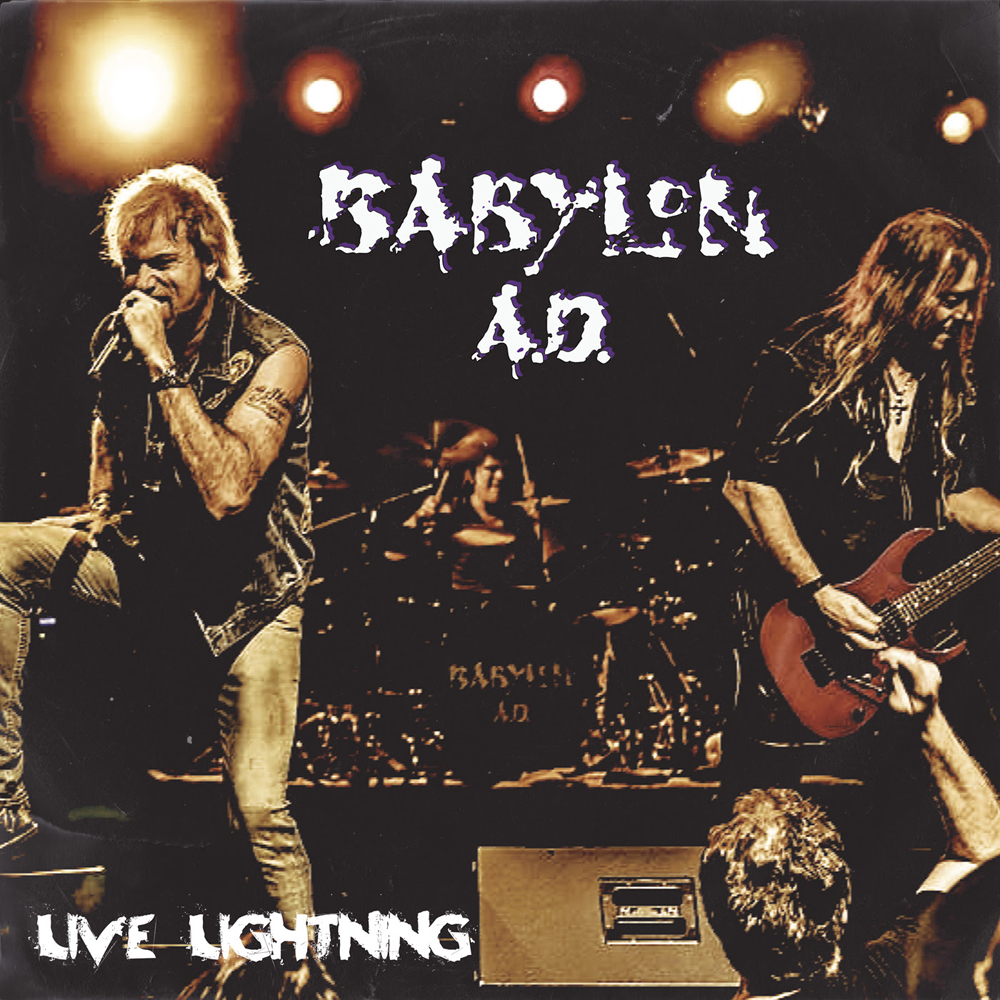 BABYLON A.D. have reformed a handful of times over the years and have released new music, American Blitzkrieg in 2000, Revelation Highway in 2017, an EP in 2014 titled The Lost Sessions and two live recordings, Live In Your Face in 1998 and Live @ XXV in 2015. Pretty productive for a band that was left for dead by the major label that signed them all those years ago.
BABYLON A.D. will release Live Lightning on March 17th via Perris Records, a label that has helped keep 80s music and the artists that created it alive for a number of years. Live Lightning is a raw, bombastic, energetic representation of what BABYLON A.D. front man DEREK DAVIS can still deliver 34 years removed from the release of their debut album. The debut album is featured prominently on Live Lightning, which is a huge plus and testament to the strength of the album.
So, while we wait for the next studio album, enjoy Live Lightning, it's an electrifying live record that will tide you over while you wait for some new tunes.
4.0 Out Of 5.0

Please log in to view RANTS